Out of stock
Goroka is a winter hat inspired by the summery Gona hat.
Goroka is the winter version of Gona with ear flaps and a fleece lining.
The magic of this hat lies in its versatility. The earflaps can be tied up or lowered, and the pom-pom of different colours can be easily changed depending on how you feel.
The cap also works without a pom-pom – the choice is yours!
This one-size winter cap fits most heads thanks to the adjustable leather drawstring at the back.
The thick outer fabric and the lining made from Pure Waste's 100% recycled fabric keep your head warm throughout the winter.
• Replaceable pom-pom
• Unisex model
• One size (best for 56-60cm head circumferences)
• Made in Tallinn
• Made from textile surplus fabrics
• Real leather parts
• Lining – 100% recycled Pure Waste college fabric
Shell fabric

Tonica is a warm, pliable and multi-shaded wool fabric, which is best suited for autumn. The incredible dark shades of the fabric can easily be combined with many outfits.
This fabric is also surplus and was designed for the furniture industry, so the hat is sure to endure years of use.
• 100 % Wool
• Kvadrat surplus fabric
Lining

Pure Waste is a Finnish pioneer in textile recycling manufacturing yarns, fabrics, and ready-to-wear garments from 100% recycled fibres.
The College fabric has been manufactured from textile industry offcuts and plastic bottles (60% recycled cotton, 40% recycled polyester). The Pure Waste College fabric has not been dyed, as its colour is determined by the colour of the used offcuts.
The production of the fabric made from recycled materials uses 99% less water and produces 50% less carbon dioxide when compared to an equivalent fabric made from new materials.
The soft College makes the hat comfortable to use.
• 60 % Recycled cotton, 40 % Recycled polyester
All of our hats are made from furniture-industry surplus materials, so they are very durable. However, when you take proper care of the hat, its lifespan will be even longer.
A hat will last a lifetime by following these instructions: love, freeze and air it! Did you know that freezing effectively removes odours? You can easily remove minor stains with stain remover. However, be sure to test the suitability of the stain remover on a hidden spot of ​​the fabric. With a spot-test you ensure that the cleanser you are using suits the material and the colour will not fade. You can clean the sweatband inside the hat by wiping it with a damp cloth.
The hats main fabrics, linings, and sweatbands are often different materials that behave differently when they get wet. For this reason, we do not recommend machine washing for hats. If the hat requires proper washing, we recommend taking it to the laundry for dry cleaning.
Shipping to Finland:
We offer Free shipping to Finland by Posti Parcel for orders over €50!
• Store pick up (Yrjönkatu 34, Helsinki) €0
• Posti – Post Parcel €3.90
• Posti – Home Parcel €9.90
Shipping outside Finland:
• Posti – Parcel (Estonia, Latvia, Lithuania €5.90
• DHL Express – EU countries (excl. Iceland, Cyprus, and Malta) €9.90
• DHL Express – Switzerland, Norway, and Great Britain €14.90
• DHL Express – Japan, Canada, USA €24.90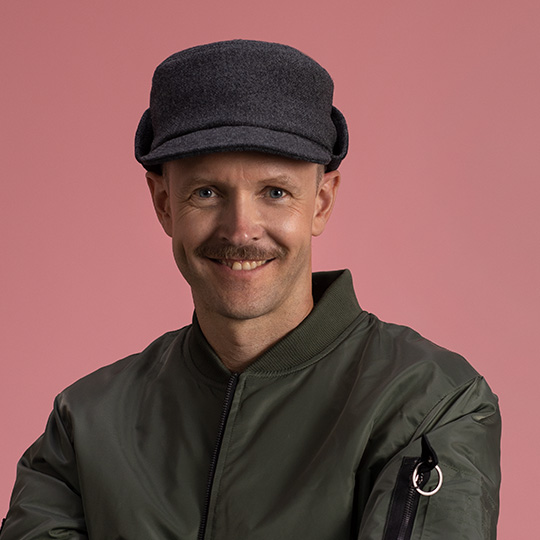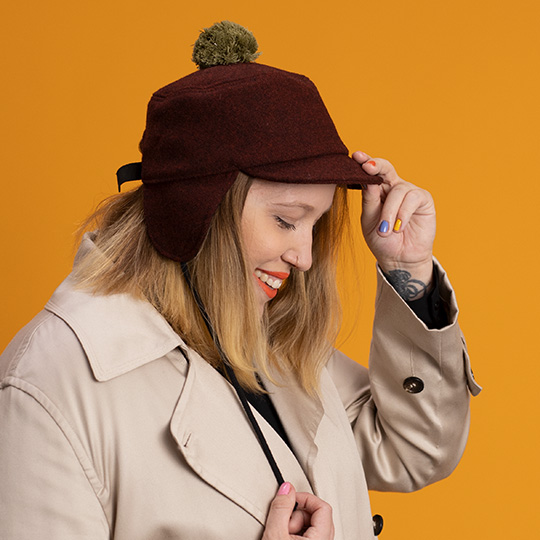 With or without a pom-pom, you decide