The Brand
Costo's story began in 2006 when a small group of friends started their own company. They all had a design or fashion background and enthusiasm about starting their own business. The business idea was to start utilizing surplus fabrics from the textile industry, specifically fabric swatches. One piece of a fabric swatch is enough material to make one hat. That is how Costo was born.
The first Costo hats were sewn in the founders' study, a former coal cellar in Töölö, Helsinki.
The founders could not agree on whether or not the hat should come with a pom-pom, so they reached a compromise. That compromise led to the most well known feature of Costo hats – a replaceable pom-pom.
Over the years, Costo hats has established a customer base, there have been more hat models, and in 2015 we added beanies to our selection. We have also made a variety of accessories ranging from purses to backpacks and aprons, but in 2021 we decided to return to our roots and focus exclusively on what we do best – headwear.
Today, our hats are handmade in Tallinn, Estonia, 80 kilometres from Helsinki. We have been cooperating with a Tallinn factory specializing in hats for almost 15 years. Our high-quality beanies are made with care in Yli-Ullava, Finland.
The values ​​we stand for
JOY
Headwear has the power to bring joy to people's everyday lives, giving them reason to smile and making them feel warm and caring. A striking outfit that gets noticed, lowers the threshold for making contact, exchanging stories or saying something nice to each other. Costo headwear conveys joy with colours, versatility and fun details.
QUALITY
Our ultimate goal is to manufacture quality products and provide quality service. The term 'quality' denotes high-quality design, materials, production, and excellent and caring service.
SUSTAINABILITY
Sustainability is a guiding principle for us. Sustainability means ecological and recycled materials, responsible local production, timeless products and complete transparency.
EQUALITY
We highlight equality and take a bold stand. Our world is for everyone. Regardless of age, size, skin colour, social class, gender, sexual orientation, religion, or any other differences, we are all equal.
Costo products are designed and manufactured for people, but we conceive equality more holistically. Our planet is the home for every living being. We need to care for and nurture our planet, plants, animals, and life itself.

Responsibility
Responsibility is a central theme for us at Costo. From the start, it has been essential for us to be independent – we have not chained ourselves to trends or seasons. We want to create timeless and personal headwear for all those who choose to walk their own paths.
Our thoughts about responsibility
Responsibility starts at the design table
We design timeless products from durable materials. The same hat and beanie designs remain in our selections from season to season, and we achieve variety in our products by using different fabrics and colours. We encourage our customers to change the look of their hats by changing their pom-pom – you do not always have to buy a new hat!
High-quality local production is a matter of pride
Since 2008, our hats have been produced in Tallinn, Estonia, only 80 km from Helsinki. Our beanies have been produced in Yli-Ullava, Finland, since 2015. For us, the high quality of our products is a matter of pride, and with these partners, we have achieved it.
Materials matter
We strive to use the most durable materials possible in our products. The high-quality woollen fabrics in our hats are mainly surplus materials from the textile industry. The material of the beanies is mulesing-free merino wool and organic cotton.
We are doing well, so let's help those who are not in such a fortunate situation
We donate to charity every year through various campaigns.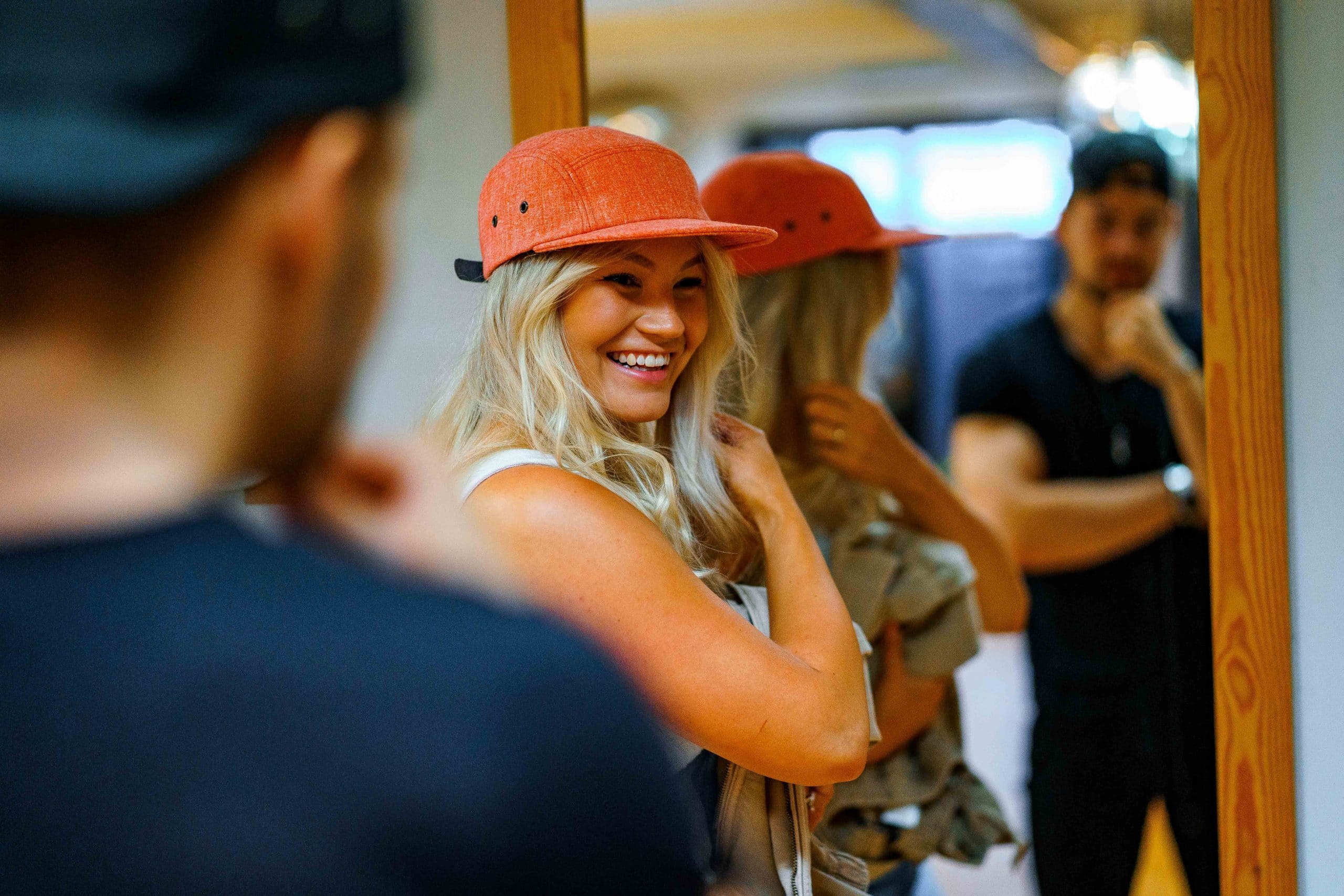 Quality
Quality is an all-encompassing term. Our ultimate goal is to manufacture quality products and provide quality service. In addition to these, the term 'quality' refers to the design, materials, production and knowledge, and the way we care. We always strive to understand and listen to our customers. It is important to have a friendly and welcoming approach.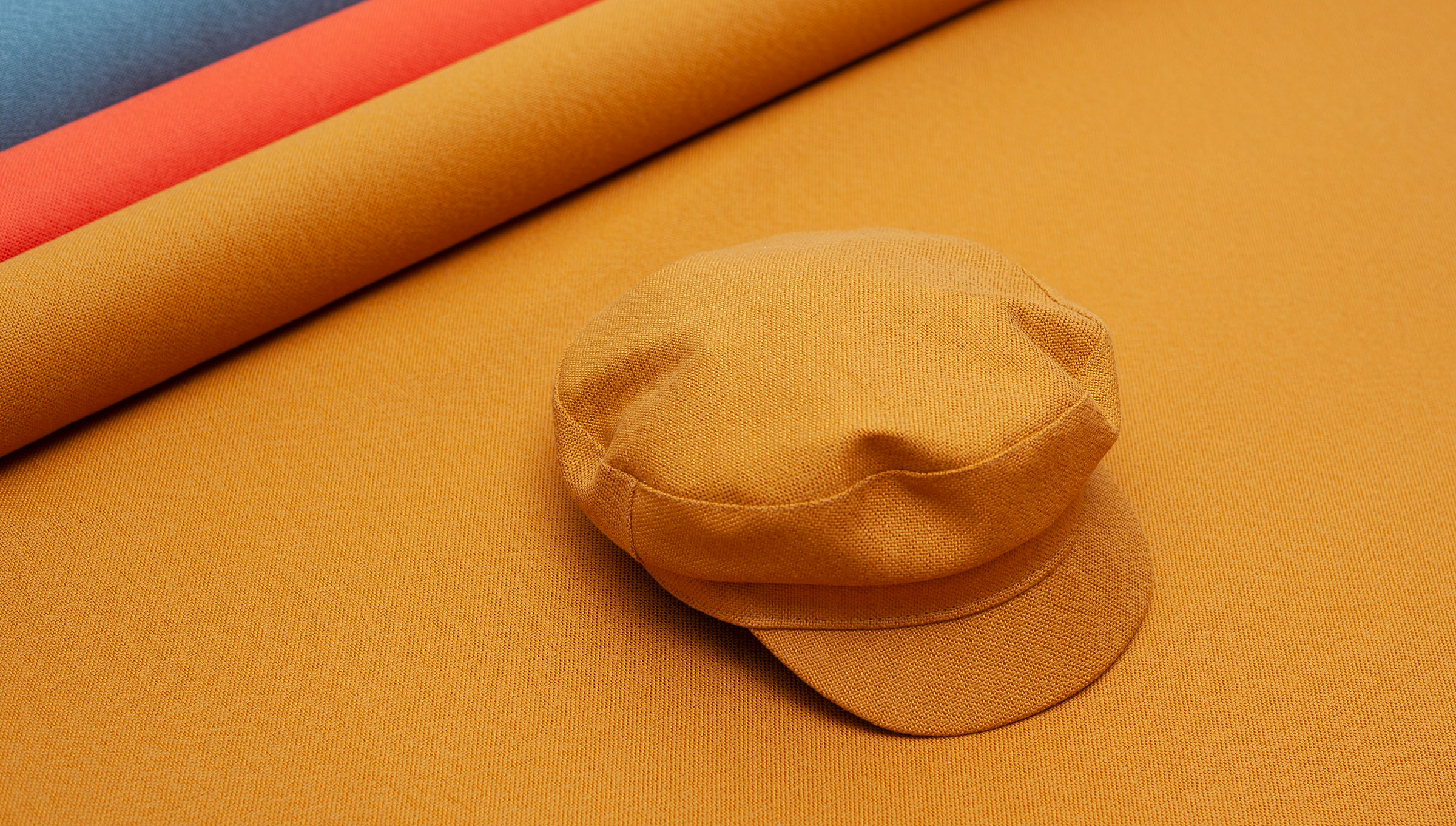 Materials
Each Costo product is made of ecological and high-quality materials that can withstand both wear and time. Our hats are made from surplus fabrics from the textile industry, and in beanies we use mulesing-free merino wool with an organic cotton lining. We believe that high-quality and ecological materials reflect the sustainability of our product.
HEADWEAR
Our hats are made from wool and cotton. There is a purpose for each kind of fibre, in which the best is made of its properties. As a rule, we use natural fibres, such as wool and cotton. We strive to select the most suitable material for each product to achieve the best possible result.
We use the following materials in our hats:
Wool
– Natural fibre
– Good thermal insulation
– No static electricity
– Durable material that absorbs moisture well
– Used in several different hat models
Cotton
– Breathable natural fibre
– Feels comfortable against the skin
– Durable material that absorbs moisture well
– Used mainly in summer hats
Blended fabrics
– Some of our hats are different wool-blend fabrics.
– Wool brings warmth to the hats and insulates.
– As a blended fibre, nylon brings strength and durability.
Viscous
– Cellulose-based modified fibre
– Lightweight, silky material
– Absorbs moisture well
– Used as a lining fabric in hats
BEANIES
Costo beanies are made of mulesing-free merino wool and GOTS-certified organic cotton as the lining material.
Merino wool
– Very warm natural fibre
– Keeps you warm even when moist
– Effectively transfers moisture away from the skin
– Used in almost all of our hats
Organic cotton
– Breathable natural fibre
– Feels comfortable against the skin
– Durable material that absorbs moisture well
– Ecological
– Used as a lining material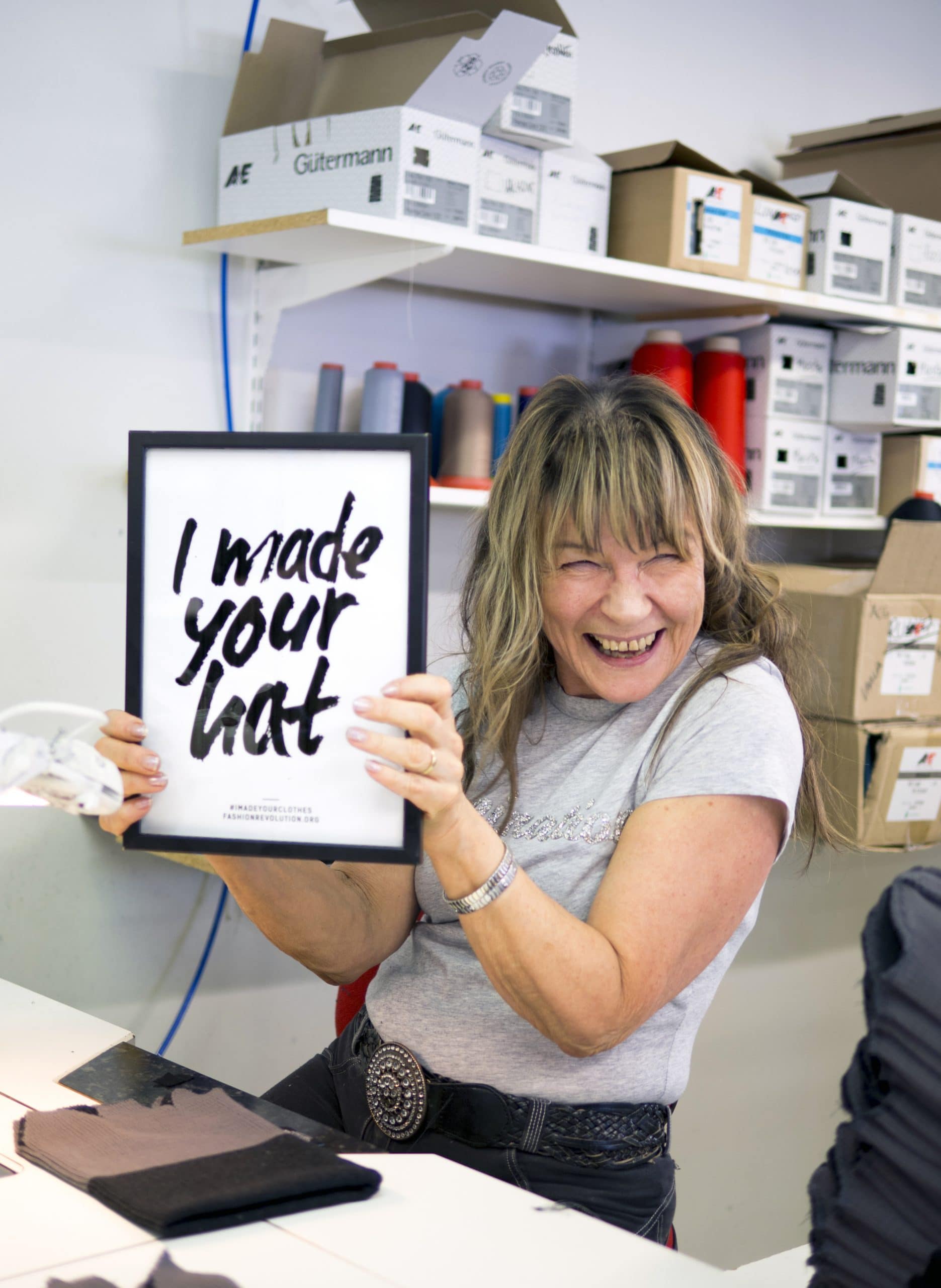 Location and production
We've chosen to produce our products as locally as possible. Our hats are handmade about 80 km from Tallinn, and the beanies are produced in Yli-Ullava, 450 km from Helsinki. Local production simultaneously supports employment and diversity in neighbouring areas, and the more local the product, the more climate-friendly the choice.
Production:
Velmard AS from Tallinn, Estonia, sews our hats. We have collaborated from almost the time we began. Velmard's women have strong professional skills and are flexible and good partners who share the same values.
Nevertex Oy knits our beanies. Nevertex is a Finnish family business located in Yli-Ullava in Central Ostrobothnia. We have been cooperating with them since 2015, which is as long as we have produced knitwear. Nevertex is a reliable and secure partner and an absolute pleasure to work with.
We have not managed to make all the production as local as we would like. Har-Shine Ribbon Co. Ltd. from China manufactures our pom-poms. All pom-poms are made by hand from surplus yarns and transported to Finland by train, which is the most climate-friendly means of transport.
Materials:
Our fabrics come mainly from Kvadrat. Kvadrat is a Danish company that manufactures high-quality interior textiles, the surplus fabrics we utilize in our products.
Pure Waste Textiles manufactures fabrics from 100% recycled fibres. We have been collaborating with Pure Waste since its inception in 2013.
Suurin osa denim-kankaistamme tulee suomalaiselta farkkuihin erikoistuneelta M.A.S.I Company Oy.ltä. Käyttämämme denim on M.A.S.I Companyn Most of our Denim fabrics come from M.A.S.I Company Oy, a Finnish company specializing in jeans. The denim we use is M.A.S.I Company's surplus.
Our merino wool comes from South African merino farms that do not use the mulesing method. The Italian Filivivi Srl dyes and spins the wool into yarn, after which the yarn is transported to Finland to Nevertex for knitting.
For hat linings, we use GOTS-certified organic cotton by the German Gebrueder Otto. The cotton is grown in Turkey and dyed in Germany.

Our mission is to create sustainable, high-quality headwear that brings joy and inspiration to the world.